---
New MarketEdge Preview


Try The New MarketEdge Today!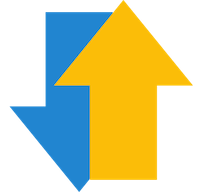 The New MarketEdge&reg is here! Our new site provides the same award-winning technical analysis and all of the great features you rely on in an updated and easy to user interface. We have also added several new customer-requested features.
Click HERE to begin using the New Market Edge® today!.
---
Weekly Market Letter for August 18, 2017
White House Discord Weighs On Wall Street
Dow closes down for the second straight week.
Tension between North Korea and the U.S. gave way to rumblings about President Trump and the disbandment of his manufacturing council sending the major averages lower this week. A relief rally on...... [MORE]


---
Daily Market Commentary for August 22, 2017
Investors Toast Tax Talk
Rumors that tax reform would be brought up when Congress reconvenes sparked a broad-based rally today. Every sector except REITs (XLRE) finished green led by big gains in Technology (XLK), Materials...... [MORE]

---
Feature Preview
Feature Preview - Advanced Charts
Have you ever wanted a Sneak Peek into the Market Edge Labs? Well here's your chance! Market Edge is happy to announce a Limited Feature Preview for Advanced Charts. The Feature Preview will only be available to select clients for a limited time. All feedback is welcome and encouraged.

Check out these new charts on the Stocks tab when you select a Second Opinion or Quick Chart Report or see the chart for Southwest Airlines by clicking HERE.

Let us know what you think and Thank You for choosing Market Edge.

---
Tuesday Tech Talk - 08/22/2017
Targets For The Major Averages

Click HERE to Download "The Market Edge Way" for more details on how to leverage your Market Edge subscription to find The Right Stock at the Right Time.

Join Us Live at 12 Eastern on August 29th (08/29/2017) for the next Tech Talk Webinar

---
Exclusively for MarketEdge® Subscribers!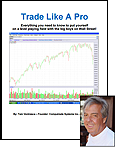 For a limited time, subscribers to Market Edge® can get a pre-release copy of the new book, Trade Like a Pro: Everything You Need To Know To Put Yourself On A Level Playing Field With The Big Boys On Wall Street! This opportunity will help you leverage the power of Market Edge® to find The Right Stock at the Right Time™

Subscribe NOW for a 14 day Free Trial of Market Edge® to get Trade Like A Pro!

---
Video Tutorials


We have developed a series of video tutorials to help you navigate various modules of the Market Edge site. Click here to check them out.

Market Snapshot • From S&P
S&P Market Commentary
8/22/2017 4:30:00 PM
[ more ]

Word on the Street • From S&P
Salesforce.com, inc., Wynn Resorts, Limited, Fitbit, Inc.
8/22/2017 4:00:12 PM
[ more ]

Market Movers • From S&P
Movers: American Woodmark Corporation, Ruby Tuesday, Inc., DSW Inc.
8/22/2017 4:00:03 PM
[ more ]

Focus Stock of the Week • From S&P
NETGEAR, INC. (NTGR)
8/21/2017 10:00:06 AM
[ more ]




Market Edge Favorites