---
Daily Market Commentary for February 16, 2018
Market Mixed Ahead of Weekend
The market whipped higher and lower to finish the week before ending the session mixed. Utilities (XLU), REITs (XLRE) and Healthcare (XLV) outperformed while Materials (XLB) and Energy (XLE) lagged....... [MORE]

---
Weekly Market Letter for February 16, 2018
Bulls Bounce Back
Major averages back above 50-day MA.
The major averages stepped higher each day of the week and the DJIA and S&P 500 joined the NASDAQ in trading back above their respective 50-day moving average. The rally off the previous week's lows...... [MORE]


---
New MarketEdge Preview


Try The New MarketEdge Today!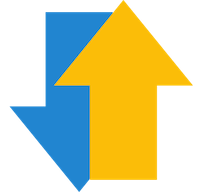 The New MarketEdge&reg is here! Our new site provides the same award-winning technical analysis and all of the great features you rely on in an updated and easy to user interface. We have also added several new customer-requested features.
Click HERE to begin using the New Market Edge® today!.
---
Tuesday Tech Talk - 02/13/2017
Is Market Leadership Changing?

Click HERE to Download "The Market Edge Way" for more details on how to leverage your Market Edge subscription to find The Right Stock at the Right Time.

Join Us Live at 12 Eastern on February 27th (02/27/2017) for the next Tech Talk Webinar

---
Exclusively for MarketEdge® Subscribers!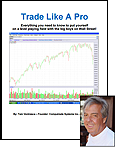 For a limited time, subscribers to Market Edge® can get a pre-release copy of the new book, Trade Like a Pro: Everything You Need To Know To Put Yourself On A Level Playing Field With The Big Boys On Wall Street! This opportunity will help you leverage the power of Market Edge® to find The Right Stock at the Right Time™

Subscribe NOW for a 14 day Free Trial of Market Edge® to get Trade Like A Pro!

---
Video Tutorials


We have developed a series of video tutorials to help you navigate various modules of the Market Edge site. Click here to check them out.

The Outlook • From S&P
GOLD HASN'T DULLED, YET
2/16/2018 4:20:08 PM
[ more ]



Most Searched Stocks/ETFs
USO
UNITED STATES OIL FUND LP
PANW
PALO ALTO NETWORKS
BA
BOEING CO
AKS
A K STEEL HOLDING CO
MDR
MCDERMOTT INTL INC
......
[Complete List]

Market Edge Favorites